Dr. Serra's Philosophy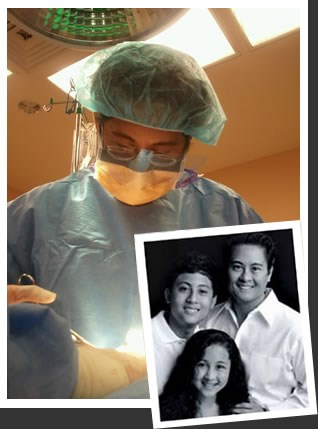 What is your practice like?
It's friendly and inviting. Patients are often dealing with intimate issues regarding self-esteem. Because of the sensitivity required when dealing with these issues, our environment is relaxed and comfortable to allow open communication.
What is a consultation with you like?
First of all, there is more than one consultation. I get to know my patients and go over the reasonable options in detail. Then, I meet with the patient a second time so we can go over additional details and begin preparation by taking before photos, getting consent forms and doing a more thorough exam. Whoever you have doing your surgery; you want to feel comfortable with him or her. I work hard to establish a foundation of trust with my patients long before we go to the operating room.
What do you do to augment patient comfort?
I use On-Q® pain pumps to keep patients comfortable post-op. In breast and body-contouring especially, this tool seriously reduces pain. The one mm diameter catheter bathes the effected tissue in local anesthetics and is not nauseating, making post-op more comfortable for the patient.
Breakthrough Technology Equals Better Results:
"People want to look on the outside the way they feel on the inside, and with today's modern technologies, we can help," Dr. Serra says. Everything from noninvasive procedures such as injectables and minimally invasive procedures such as SmartLipoTM to more traditional forms of plastic surgery are available, for a full spectrum of services to meet the expectations and desires of the modern plastic surgery patient. "Recently, I have concentrated on more minimally invasive techniques and procedures," Dr. Serra says. "People are so busy today that they don't want to disrupt their lives. With the advances in plastic surgery and technology, people now know they can get procedures that are less invasive with less downtime, anesthesia and risk, and still get great results."